Residential Dumpster Rental
Whether it's a 1 Bedroom Apartment, or 5 Bedroom House, we have the dumpsters for your needs.
Learn More
Commercial Roll-Off Container Service
Small Projects and Large Construction Sites, Ed LaPlaca Dumpsters has you covered.
Learn More
Fast Turn Around
Quick Quotes, Expedited Delivery and Pickup Available for our Customers.
CALL FOR QUOTE
LOWEST PRICES POSSIBLE. Ed LaPlaca has a vast inventory of roll-off dumpsters / containers for your next construction, demolition or renovation project in Albany, Clifton Park, Schenectady, Troy, New York or anywhere in between. Offering the best pricing possible, we rent every size of dumpster from 6 yards to 40 yards. Getting a temporary dumpster rental or short term roll-off container delivery to your home or next project is simple – find the perfect size for your needs, order it, schedule, pay all in just a few minutes, and leave the rest to Ed. You searched for dumpster rentals, or roll-off containers "near me" and it brought you to the right place. Call today for pricing and availability.
ABOUT ED LAPLACA DUMPSTERS
---
Ed LaPlaca Dumpsters Provides Quality Dumpster Services
LOWEST

 Rates Possible!
• Fully Insured
• Family Owned & Operated
• Owner Ed, Works Directly With You
• Personal Attention to Your Project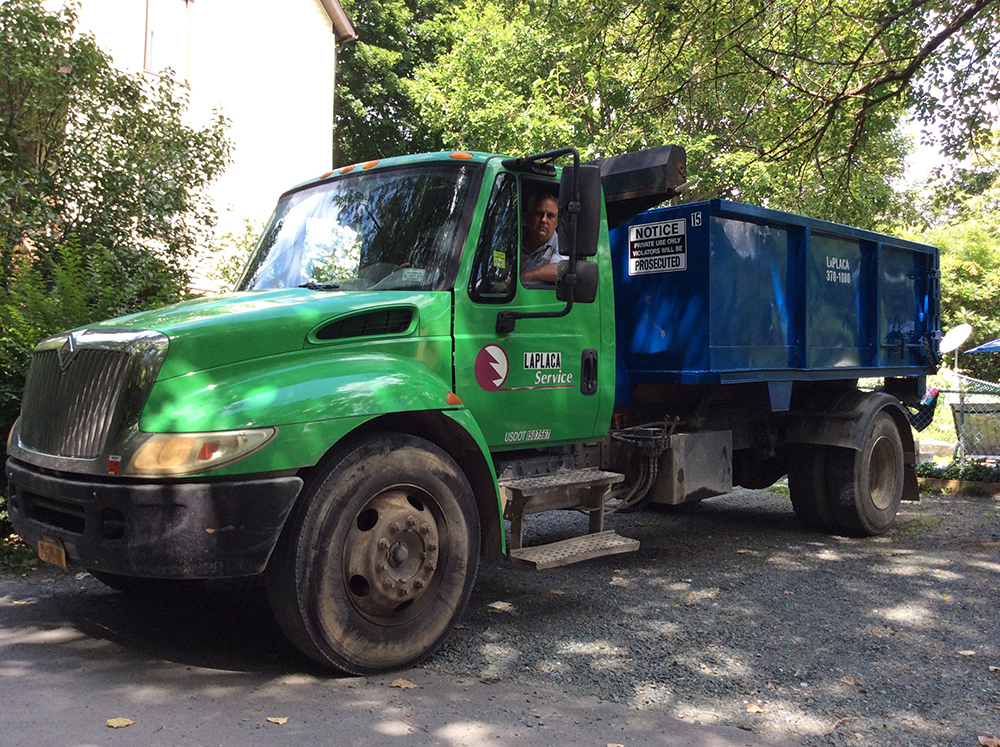 Full Inventory of Over 100 Dumpsters and Containers
Experienced, Dedicated, and Professional Drivers
Based in Troy, & 35+ Years of Proudly Serving Your Local Area
Capital District Area and Surrounding Towns
Serving the Capital District Area and Surrounding Towns
---
Albany
County
---
Colonie
Latham
Cohoes
Watervleit
Guilderland
Altamont
Voorheesville
Menands
Ravena
Delmar
Loudonville
Rensselaer
County
---
Troy
Melrose
Castleton
East Greenbush
Pittstown
Valley Falls
Berlin
Stephentown
Hoosick Falls
Scaghicoke
Cropsyville
Schenectady
County
---
Rotteredam
Scotia
Glenville
Duanesburg
Saratoga
County
---
Malta
Ballston Spa
Mechanicville
Stillwater
Columbia
County
---
Hudson
Chatham
Valatie
New Lebanon
Glenmont
Kinderhook
Stuyvesant
Philmont
Ghent
Crarryville
Claverack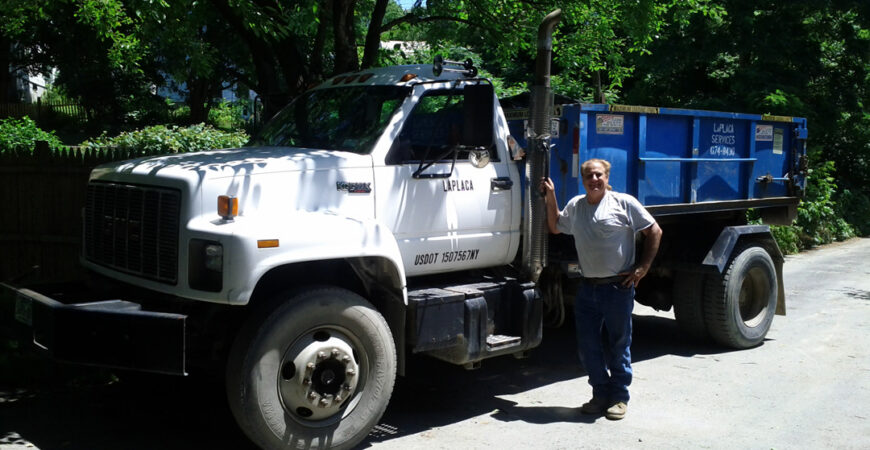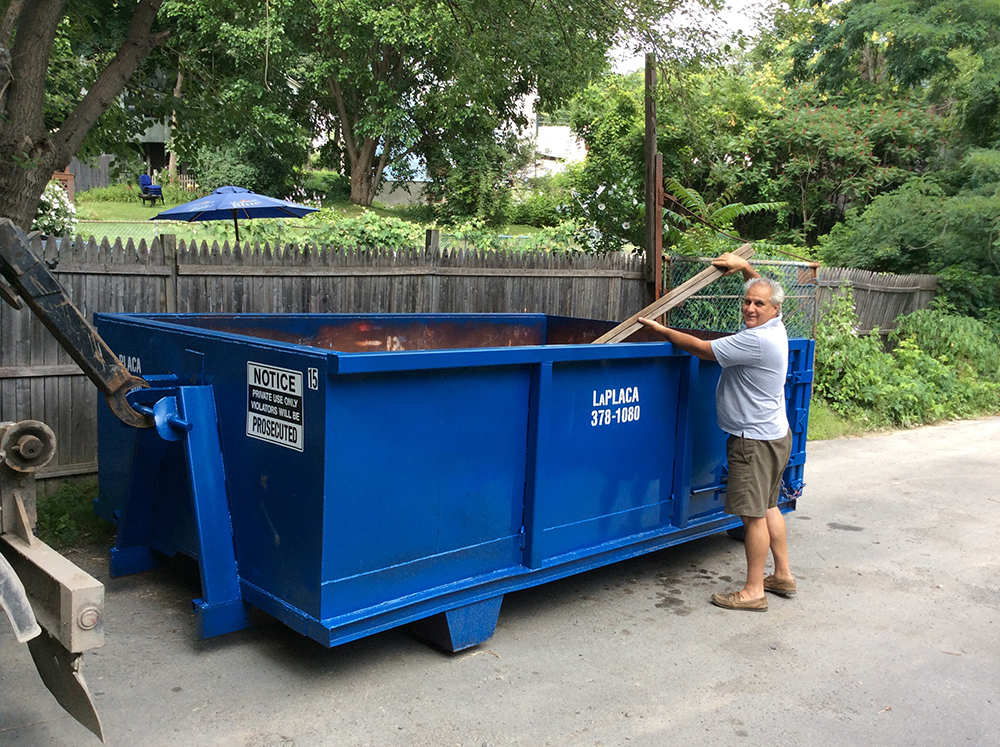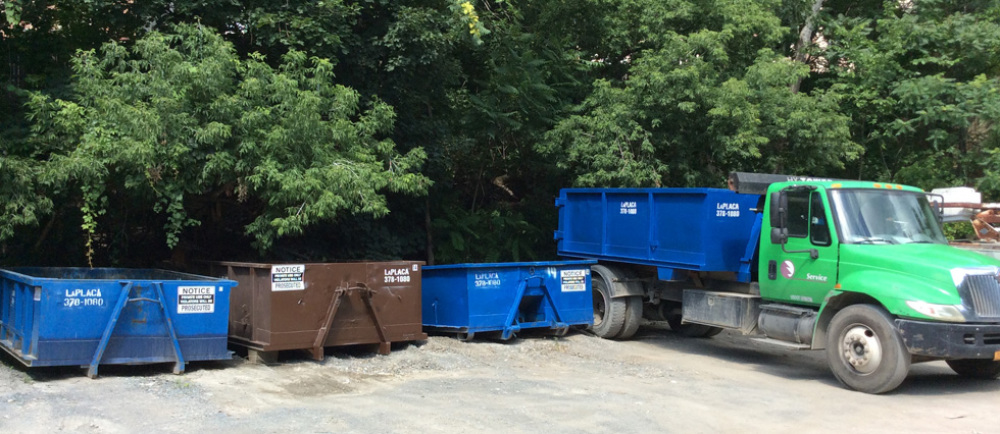 Are you looking for a quick and reliable way to gather all of your garbage and waste?
Whether you have household junk you want to get rid of or you need debris from a construction site hauled away, we can provide you with the dumpsters to do it right.
 Get to Know Ed LaPlaca Dumpsters:
Dumpsters – 6, 8, 10, 12, 15, 20, 25, 30, and 40 yard dumpsters.
Any size dumpsters for jobs of any size.
No matter if you're cleaning out your house, garage, basement, or construction project, if there is waste or debris to collect, we have the dumpster options to accommodate your needs.
With dumpsters from 6 yards to 40 yards, you will find the perfect size for you.